Godrej Properties are once again back with one of its finest project named Godrej Habitat Gurgaon. The property is been located in sector 3, Gurugram. The property is completely residential property with grand size and latest design. The property comes with 2 BHK, 3 BHK and 4 BHK apartments. The project offers 2 BHK apartment with carpet area of 84.78 Sq. meter, 3 BHK apartment with carpet area of 116.62 Sq. meter & 4 BHK apartment with carpet area of 146.03Sq. Meter. The project size is 7.5 Acres. This property is complete luxury with latest amenities to provide high standard of living. The property is been designed in a very systematic way considering each and every point in mind. In terms of security also property is very good because it offers 5 tier security system. The size of the rooms and height of the roof is also good enough. There is proper ventilation and passage of sunlight in the property. Investment in this property is wise decision and will defiantly give peace and satisfaction.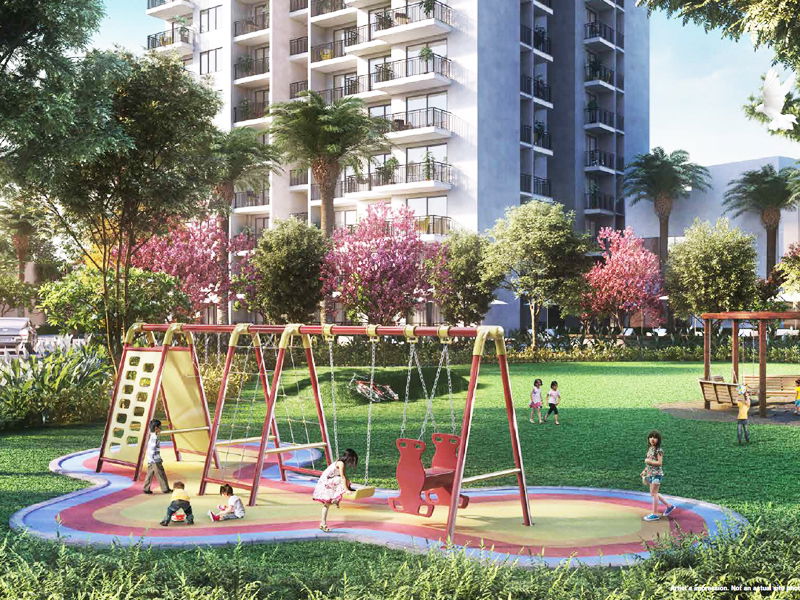 Size and area Specification
The property is available with 2 BHK specification with 1444 Sq. Feet area.
The property is available with 3 BHK specification with 2078 Sq. Feet area.
The property is available with 4 BHK specification with 2694 Sq. Feet. area.
Amenities of Godrej Habitat

The property is having 5 tier security system and facial recognition with full CCTV Surveillance.
This property also offers dog patrolling system also.
There is luxurious clubhouse spreaded over 20,000Sq feet for around 384 families' capacity.
There is 3 lift in tower for complete privacy and security.
There is separate Banquet hall, library, club café, card room & dance halls so that you are not missed with anything at Godrej Habitat.
Cycling is very wonderful sport especially during the face of post lockdown we had observed that demand for cycling is been increased so considering many factors relating to it , there is separate track for cycling.
Godrej Habitat is having WiFi connectivity system so that you are never disconnected from outer world.
There is 24*7 power and water backup at Godrej Habitat.
Accidents are occur anytime so we need to prepare every time for the same, so there is fire extinguisher system at Godrej Habitat.
There is separate jogging track for all jog lovers.
There is separate sports hub for all indoor and outdoor games like half basketball court, cricket pitch, etc. so that you can enjoy anytime.
Body Builders can enjoy at Godrej Habitat because there is luxurious gym with latest equipment's.
There are beautiful landscapes, greenery and beautiful parks all around Godrej Habitat.
Daily need requirements like daily products, laundry, dry-cleaning are just a phone call away.
Location adding advantages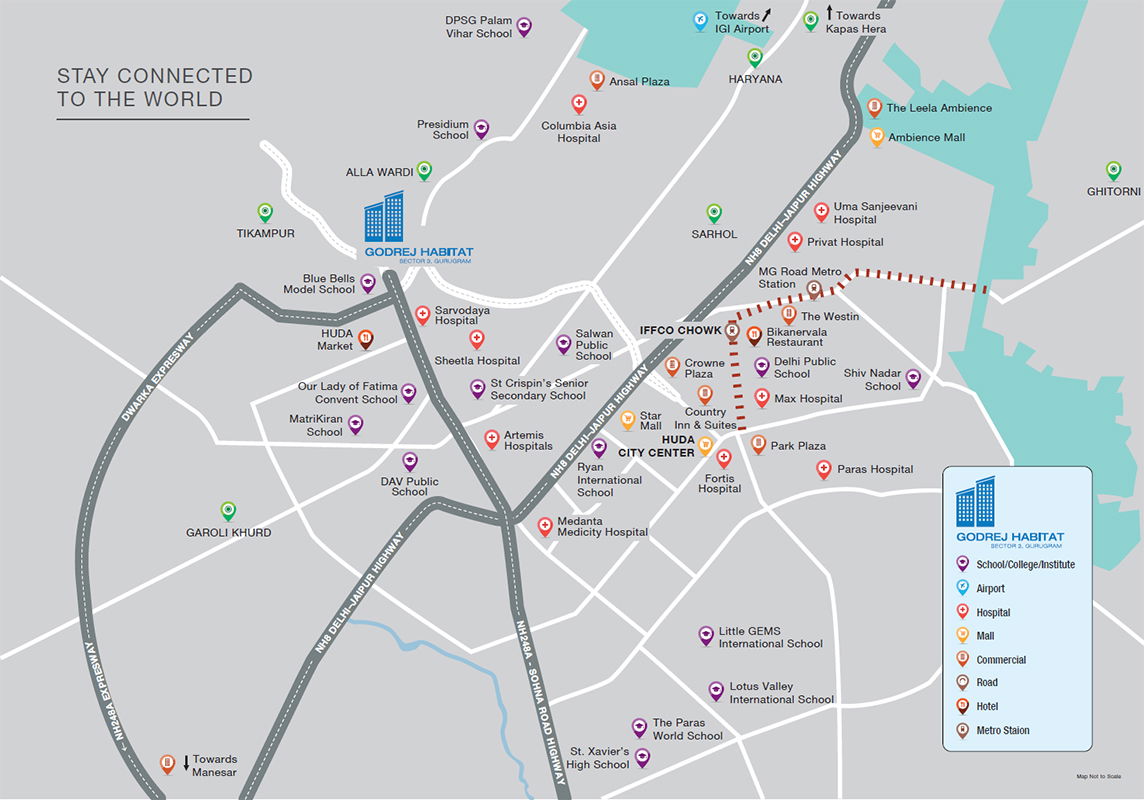 The property is been located in Ashok Vihar sector 3, Gurugram.
All reputed schools, Hospitals, Banks, ATM, etc. are proximity located.
Railway station, Bus stand, Airport all are just 10-20 Minutes away from Godrej Habitat.
Shopping malls, complex, etc. are proximity located to this property.
There is good connective to many places like HUDA city centre, Rajiv Chowk, etc.
Investment in this property is wonderful decision because of amenities, luxurious design and location. In short investment in Godrej Habitat is a right choice.